THE TABLE 1720
OPENING HOURS & REGULATIONS
Table 1720 will be open from April 2nd to January 2nd 2023 from Monday to Sunday evening,
except Tuesday (lunch and dinner) and Wednesday lunch. For residents of the hamlet, the restaurant service is available 7 days a week.
Reservations required
Tel : 06 69 66 11 10 – Mail : table1720reservation@gmail.com
Pets are not allowed on site
due to the presence of animals on the estate. Thank you for your understanding
Tasty and authentic cuisine
We welcome you for lunch at 12:30 p.m. and for dinner at 7:30 p.m.
By reservation only – Tel : 06 69 66 11 10
Seat around the large wooden tables and share the fresh products from the farm or from our neighbouring producers. You will soon be able to taste the products from our first harvests in all the dishes prepared in our kitchen through the seasons and according to the Chef's inspirations. When they don't come from the farm, the products come from local producers.
Our Chef cooks in front of you in a spirit of conviviality and generosity. Throughout the year, we adapt our menus according to seasonal produce (pink radish, asparagus, celery, broad beans, white onions, strawberries, cherries or rhubarb, etc.). We serve real, natural food with character and aspire to culinary simplicity.
Outdoor lunch

In the shadow of our century old oaks

Picnic baskets

Ham, cheese and salads

Outdoor dinner

With breathtaking views on the mountains

Dining room

Old stones meeting designer furniture

Breakfast time

Eggs, fresh orange juice and homemade granola

Inside table

Cozy dinner with old friends

Dining room

Dinner by the fireplace

Tasty cuisine

All our dishes are home-made
DURING WINTER : During the winter season, contrary to what we tend to think, vegetables are varied.
If you want to eat tomatoes, eggplants and green beans in January, you will be disappointed. We only cook with seasonal products.  During the winter season, you will find dishes that will warm you up and stick to your body. It is the season for root vegetables for instance.
Summer starter

sesame falafel salad

Spring starter

Asparagus salad

Summer starter

Pesto tomato tarte

Summer dishes

A selection of summer recipes

Summer drinks

A selection of summer drinks and cocktails

Comfort food starter

Seasonal soup

Secret recipe

Slow cooked lamp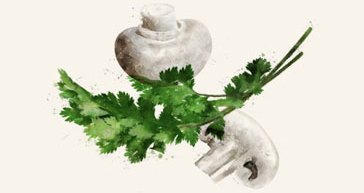 DOWNLOAD OUR MENUS
Throughout the year, we match our menus according to seasonal products and the themes of the year.
The production of our Farm and those of our neighbours are cooked simply in a family spirit.
OFFERING A DINNER OR LUNCH
SWEET INTENTION
Would you like to offer a lunch or a dinner?
Table 1720 offers you this possibility.
We will be happy to send your gift voucher of the value of your choice to your guests
for an unforgettable moment in a magical place.
Gift voucher valid exclusively for lunch or dinner at Table 1720,
Excluding Special Events and Brunch.
It's breakfast time!
Breakfast is homemade, like everything else!
With the exception of pastries and bread which come out hot every morning from our baker's oven, breakfast, like everything else, is 'homemade'. It varies according to the seasons and the desires (yours).
But to keep up with the seasons, you won't find any strawberries in January or goat's milk in December.
Going to get eggs from the henhouse or milk from the farm are part of the Catellas' morning ritual.
(h) Products from the domain
Breakfast is served every day from — 8am until 10.30am
Cheese platter (h)

Resh goat cheese…

Honey (h)

From wild lavendar

Fresh bread

Local flour from Apt

Fruit salad

Fresh fruits

Egg (h)

Soft boiled, fried… how you like it

Hot drinks

Full selection

Herbal teas (h)

Local flavours

Orange juice

Freshly pressed by us

The Sweets (h)

Pancakes, pan cake, waffles...

Viennoiseries

Croissant / Pain au chocolat
(h) Products from the domain
Breakfast is served every day from — 8am until 10.30am