Antoine James Chef of La Table 1720
Chef Antoine James has built his cuisine over the course of his travels. His passion comes to him in childhood in Normandy. He was bored in college and skipped school to help his aunt in a creperie by the sea. From there, he decided to join the Hotel School and obtained his CAP Cuisine.
Then comes the taste for travel and freedom: the French West Indies then the South-West of France, Polynesia, Savoy, Canada, India, Peru, New Zealand… From the snack bar to 3-star restaurants, he learns, discovers and refines his cuisine with passionate chefs such as Michel Trama at the Aubergade (3*) and Pascal Bouland at L'Esplanade in the Dordogne, who passed on their knowledge and experience to him.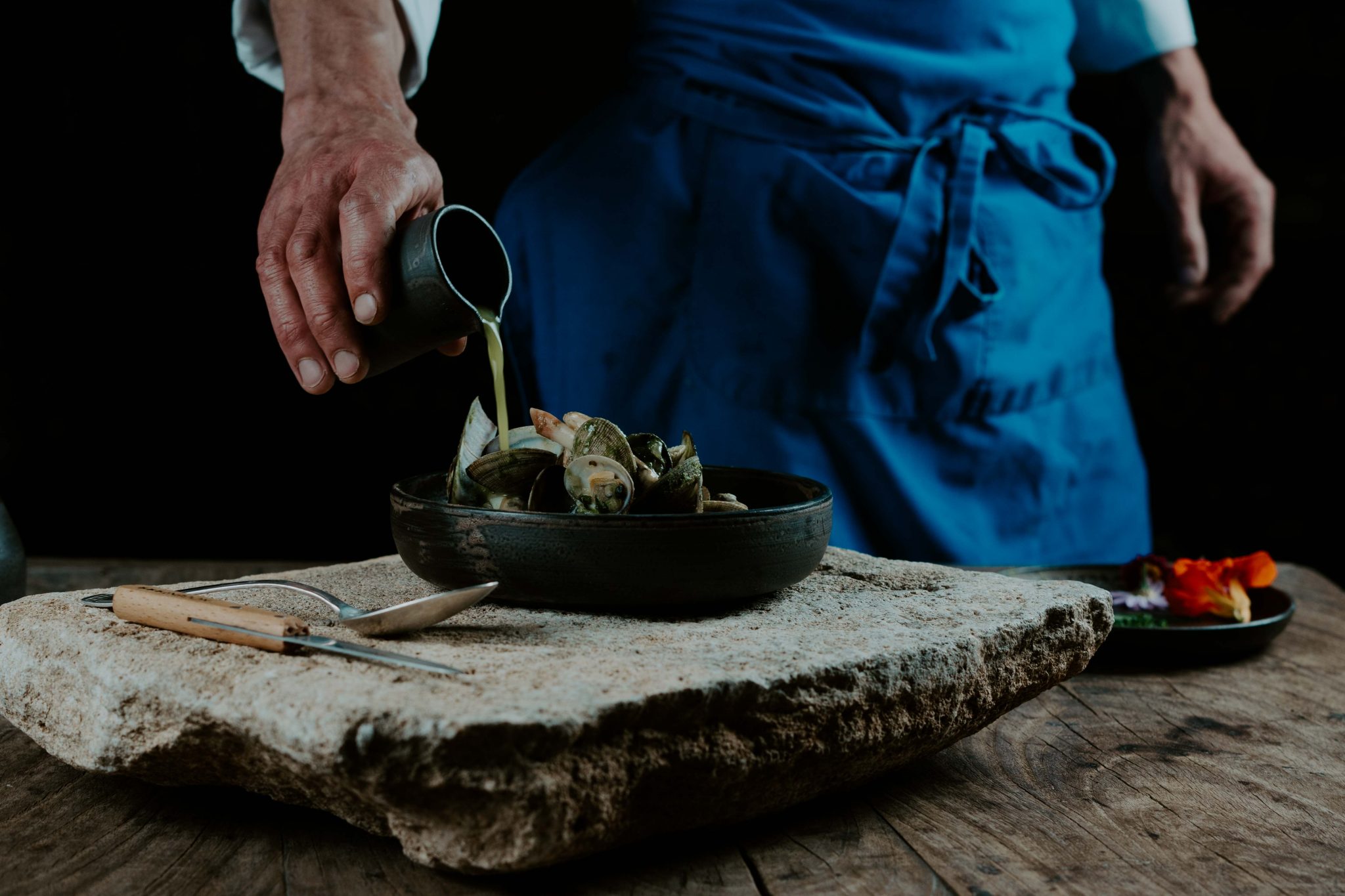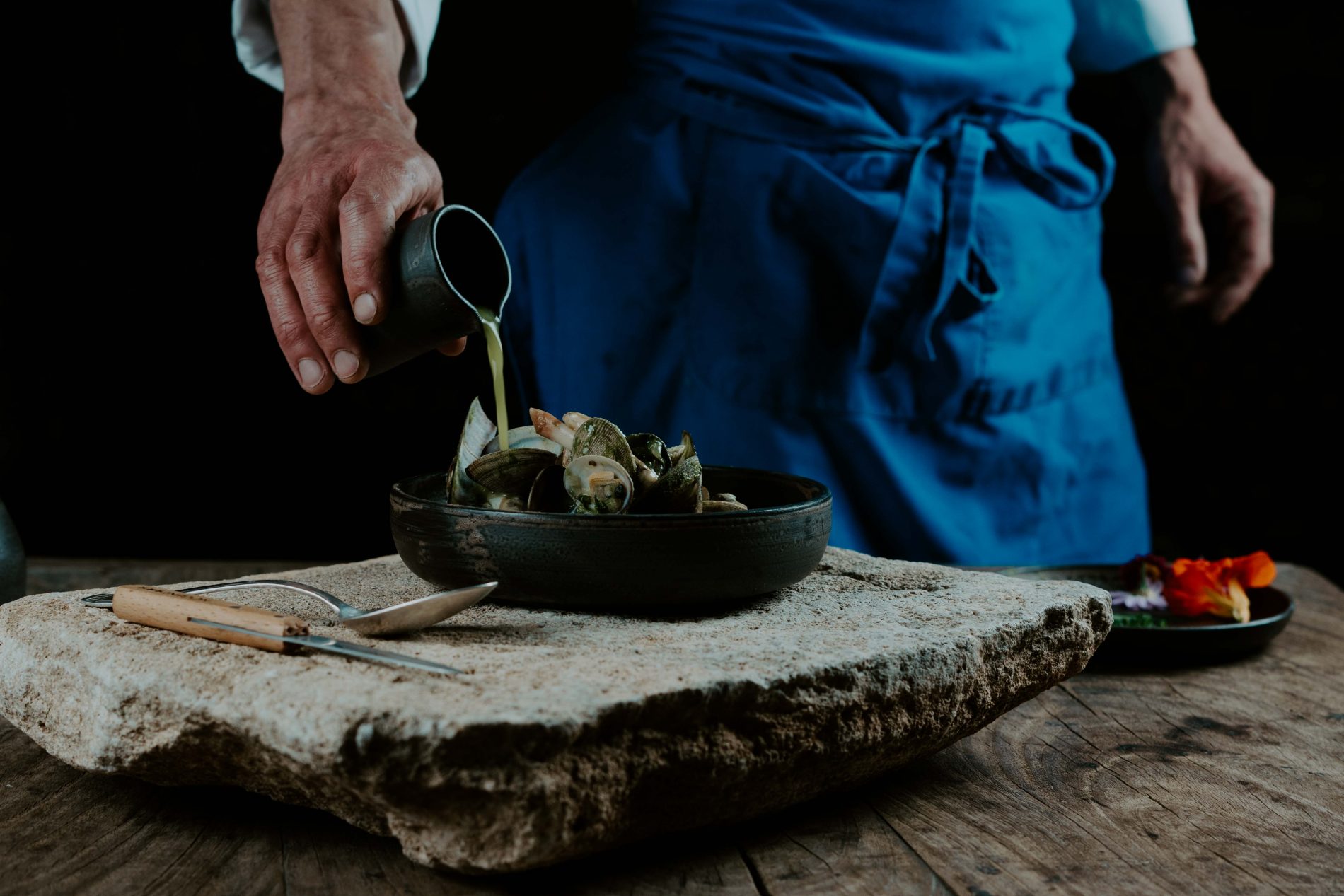 Since 2020, he has offered La Table 1720 a cuisine that is at once raw, poetic and extremely creative. Dishes that skilfully combine the flavors of the world while respecting and enhancing seasonal products and harvests from the domain's vegetable garden. Antoine James has a rigour, a constant search for the best ingredients, a relationship of trust built with local suppliers and artisans who share his ecological awareness and a taste for authenticity.
A full and enriching experience in perfect osmosis with this magical and timeless place that is the Domaine du Castellas. A little intimate corner of paradise nestled in the heart of the Luberon Natural Park.
Le jardin des sens, un jardin gourmand…
(Dès le mois d'avril) Deux espaces gourmets, l'un autour de tisanes parfumées,  l'autre autour de fruits goûteux et colorés réalisés par Aicha Bebba. Ils «organisent» les premiers pas de l'indépendance agronome...
La Table 1720 & la gastronomie du Luberon
La région du Luberon est assurément connue pour sa cuisine provençale, dont les recettes occupent une place de choix dans la gastronomie française. Des produits de caractère qui aspirent à la simplicité culinaire et que La Table 1720 aime accommoder pour régaler vos papilles.